Key features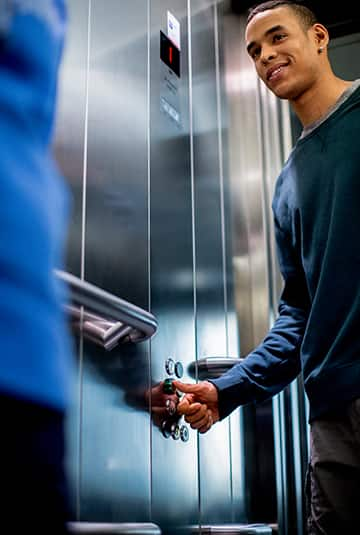 Performance you can rely on – Powered by the compact KONE EcoDisc® hoisting motor, the KONE TranSys DX not only has exceptional lifting power and performance, it also saves valuable space in your building by completely removing the need for a machine room.
Built-in connectivity – Future-proof your building and make your elevator even smarter with new solutions and services enabled by cloud connectivity based on KONE open APIs.
Easy loading and unloading – Get goods and passengers in and out with ease thanks to wide-opening doors and highly accurate leveling, plus a high sill load that prevents heavy loads from unbalancing the elevator. With connectivity built in, staff moving heavy loads can optimise their route by calling an elevator remotely.
A lasting impression – Give staff and visitors something completely different and make sure your elevator is up to the toughest of challenges with durable materials, lighting, and signalisation options.