September 13, 2019
It wasn't that long ago when it was the company's product that created all the business value. Today, a company's value depends on so much more than its products. Companies are seeing sustainability as a means of gaining that competitive advantage. What does this mean in practice? What are the different stakeholders expecting at the end of the day?
Customers lead the way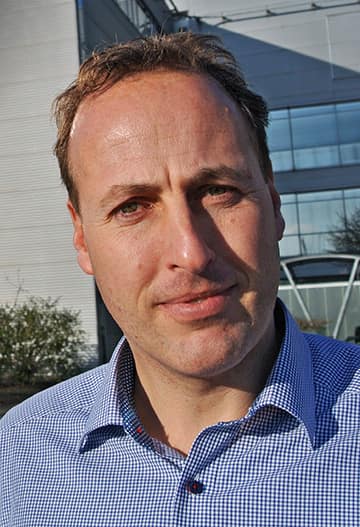 As urbanization picks up speed, buildings are increasingly in the spotlight as consumers of energy and producers of greenhouse gas emissions. Reducing their environmental impact is essential for a more sustainable future. KONE has already done a lot to minimize the energy consumption of its elevators and escalators. The average elevator in a residential building, for example, consumes about the same amount of energy in a year as two household appliances, say a fridge and a dishwasher. But when it comes to green credentials, there is always room improvement.
"Our customers are asking for sustainable solutions at every step of the way," notes Claes Brantjes, operations director of KONE Netherlands. "They want to know how we adjust our own operations to meet contemporary environmental challenges and conservation goals."
On the global level, KONE's contribution to a circular economy is on reducing and recycling materials, energy and other resources, not only in its solutions, but also across its operations and throughout the value chain, down to the suppliers it works with.
As is often the case, actions speak louder than words. The KONE team in the Netherlands is pioneering some of the most innovative solutions as it serves some of the most environmentally conscious customers in the world.
"In the Netherlands, a group of KONE experts are investigating how the use of electric bikes and cars in everyday transportation could be increased," says Brantjes. More than half of KONE's employees around the world are service technicians, whizzing from one customer site to another throughout the day. How they move around the city makes a big difference.
Similarly, it makes a big difference how the spare parts needed to keep equipment running safely and smoothly arrive on site. Dutch service technicians concerned by the amount of packaging waste they had to deal with jump-started an extensive operational shift in spare parts delivery that saw the introduction of reusable crates and significant reductions in waste and greenhouse gas emissions.
"This is something we can really make a difference with," says Brantjes. "We are constantly asking ourselves what we can reuse and recycle. Fortunately, this is also the direction in which financers and investors expect us to go."
Customers and investors are not the only sustainability-conscious stakeholders out there. The topic is also of increasing importance to potential employees. Corporate integrity and values that resonate with job seekers are critical to attracting the best talent.
Employees seek responsible employers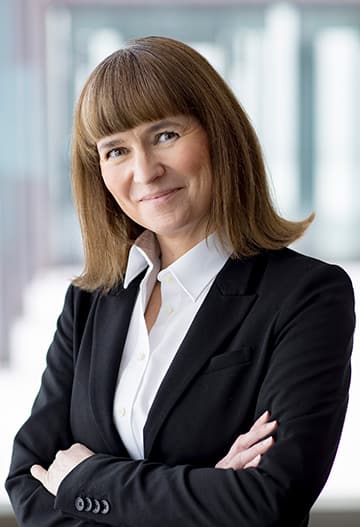 "Sustainability means doing the right things and doing things right: It's about fair business and respecting human rights. It's also about building future possibilities for both our customers and our employees," says Susanne Skippari, executive vice president for Human Resources at KONE. "We are working toward leaving a legacy of clean environment – air, oceans and nature – for our children and grandchildren, and for generations to come."
To employees, sustainability means safe working environments in every sense of the word, from on-site safety to harassment-free, supportive working communities where everyone's talents are recognized and nurtured. These are some of the key themes addressed by KONE during the recruitment process all around the world – and each working day.
"Our aim is to provide an inclusive and empowering working environment that places people in the positions that best suit their abilities. We see diversity as one of our major strengths. It brings new perspectives to our business and helps us find innovative ideas and new approaches for the benefit of our customers," says Skippari.
In 2018, the KONE workforce represented 139 nationalities. Diversity is present at every step of the corporate ladder: 80% of external hires for leadership positions globally have gone to a local candidate, and 17% of those positions were filled by women. The goal is to raise that figure to 20% in 2020.
It is not just personal development that current and future employees are after. They want to work for a company that is equally committed to society as it is to them. This entails ensuring the right to collective bargaining, and socially-responsible tax contributions – both of which KONE is committed to.
Investors want transparency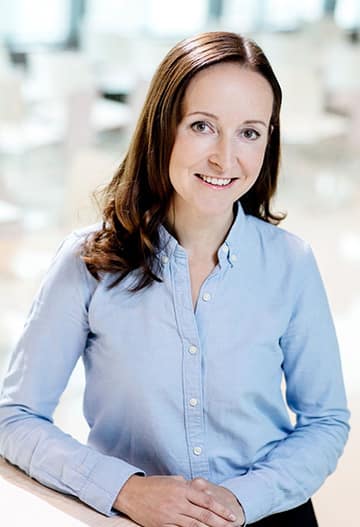 Studies show that good performance in sustainability correlates with the value created for shareholders. Investors put a premium on companies that have been able to integrate social well-being, environmental thinking and good governance into their business model. These companies are more competitive with a lower level of risk, which raises stock valuation.
"Investors are nowadays paying much more focus on sustainability metrics. They believe that there is a clear link with financial performance, and so do we," says Sanna Kaje, head of Investor Relations at KONE. "Being the leader in sustainability has been one of our five strategic targets already for over ten years."
In addition to investors, the societies in which KONE operates are also reaping the rewards. KONE operates in over 60 countries, employs more than 57,000 people, and works with approximately 35,000 suppliers, contributing directly to employment and economic development in cities across the globe.
"We do business to improve the flow of urban life," says Kaje. "That is what drives us forward. We want to help build cities that are smarter and more sustainable. We want, for our own part, to make societies flourish and that goes hand-in-hand with good business practices."
Read more about sustainability at KONE

International recognition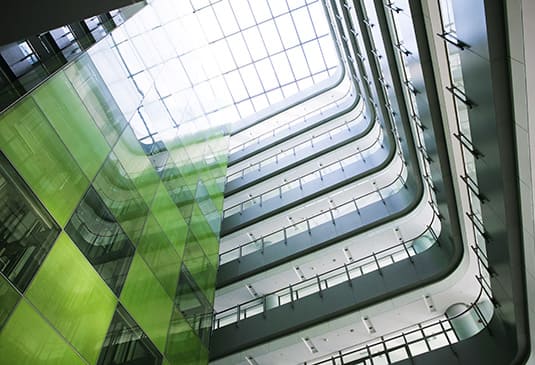 KONE has been recognized as a global leader in various aspects of sustainability. CDP, a not-for-profit organization that runs a global environmental impact disclosure system, lists KONE as one of the top climate change performers, while Forbes cites KONE as one of world´s most innovative companies. KONE is also listed by Forbes as one of the world's best employers. Corporate Knights, in turn, ranks KONE in the top 100 most responsible companies. This international recognition underscores KONE's commitment to improving the flow of urban life now and long into the future.