At the heart of creating the best people flow experience globally are hardware, mechanical, and software engineering professionals developing products that are used by millions of people every day.
Teamwork with a broad array of external partners and other KONE functions is crucial to the future-oriented results produced by the company's hardware and mechanical engineering teams. And with this solid foundation of engineering excellence as a springboard, industry-changing solutions like the immersive KONE DX Class digital experience elevators are possible.
To develop innovative solutions, smooth collaboration between KONE people working in hardware and software is crucial. In fact, roughly half of KONE's Research & Development roles are in software. Furthermore, working with customers and leading technology partners globally helps to co-create core technologies that can be utilised in all units and markets.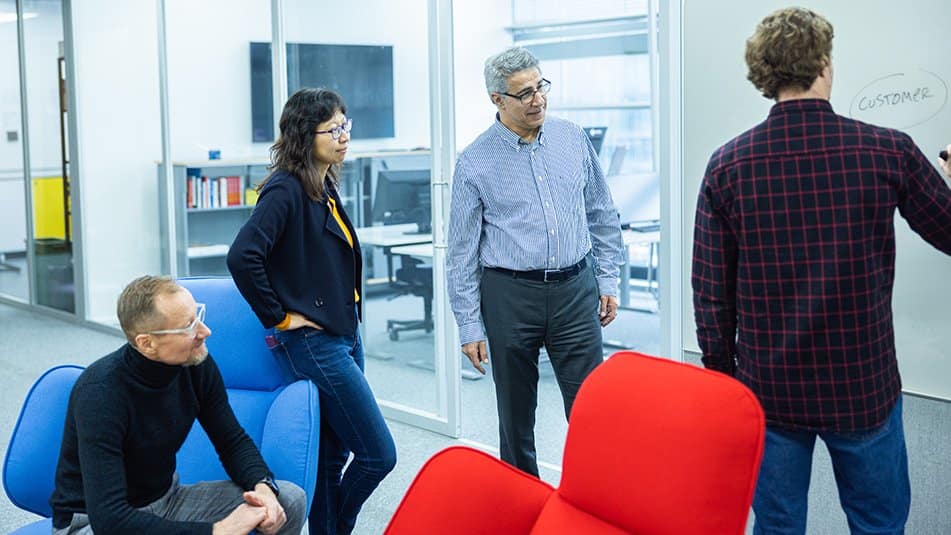 Teaming up to push boundaries
The purpose of KONE's hardware and mechanical engineering, or "Equipment R&D", is to provide sustainable, innovative solutions to keep cities moving. Partnerships are crucial to Equipment R&D's track record of anticipating and meeting future demands.
"Our partnership schemes ensure that we're pushing the boundaries of what we can do," says Jean-Christophe Almira, head of equipment research and development at KONE.
Almira points to relationships with leading universities studying future urban living, as well as with KONE innovation, co-creating solutions and services with customers for smart, sustainable urban living. Equipment R&D also works with business groups such as Combient Foundry to match with startups to solve development opportunities.
"Meanwhile, we also innovate the way we work with the other KONE functions, building a structure that empowers our experts," says Almira. He cites the KONE DX Class elevators as "a great achievement" that showcases integration benefits and exemplifies the smooth interaction between R&D centers around the globe.
"Project teams working across time zones and geographies is our daily routine. It is embedded not only in our project development, but also in our offering development and product management DNA," says Almira.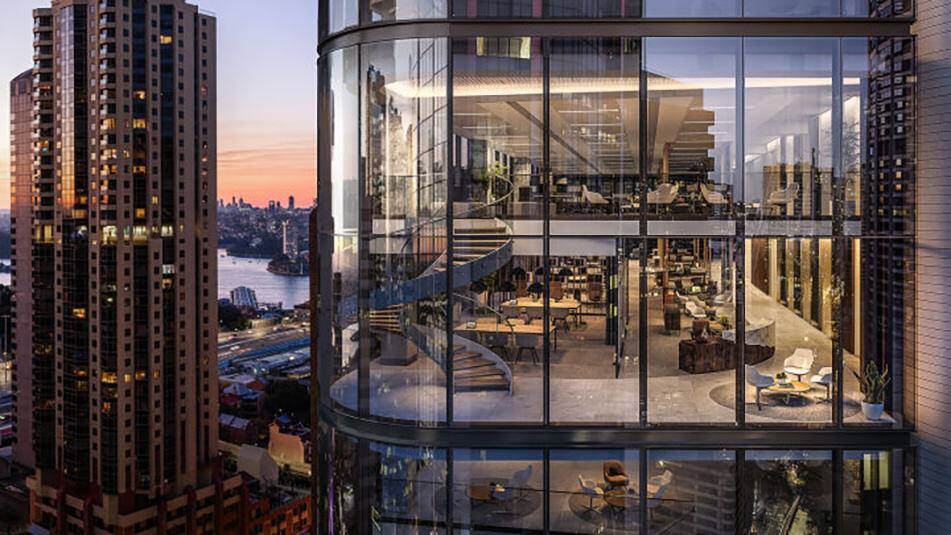 Transforming urban spaces, one building at a time
Cutting-edge engineering – and the fruits of deep collaboration – are showcased in state-of-the-art buildings such as the 110-metre Poly Centre in Sydney, Australia, to be completed in 2022 by construction company BESIX Watpac.
Billed as the "jewel in the crown of Sydney's Circular Quay," the 25-storey tower with 5-star sustainability ratings is leading the transformation of the central district. The building will feature eight KONE MonoSpace® DX digital experience elevators with KONE 24/7 Connected Services, an intelligent predictive maintenance solution.
Giovanni Polimeni, operations manager at BESIX Watpac, knows that the construction of elevators is a critical aspect of any project.
"For Poly Centre, we teamed up with KONE during the early contractor involvement phase, optimising people flow solutions and then working together to deliver the elevators early," he says.
Polimeni highlights communication and dedication as the pillars of a lengthy partnership. "Over the years working with KONE, our success has been attributed to professional communication between both parties, from site supervisors and managers to the design and commercial teams. They have always shown dedication to achieving the best possible outcomes be it time, cost, quality, and safety during all phases of the project," he says.
Collaborations like this are crucial to KONE Equipment R&D's track record of anticipating and meeting the needs of the future. The unit is organised for future-oriented results, with product development plans solidly based on future solution needs.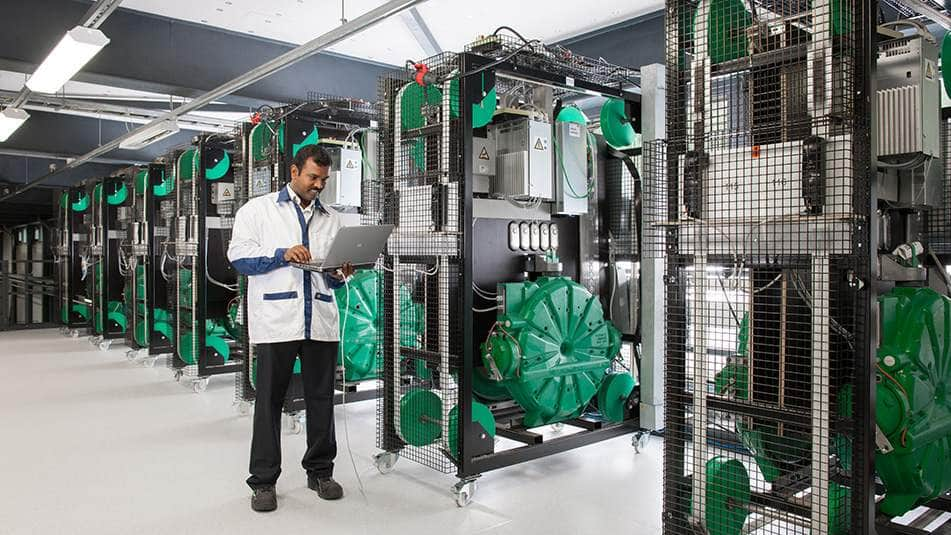 Climate pledge a game changer for R&D
Having R&D teams in various regions is important due to regional variations and priorities from the customer side. Likewise, there are variations in climate change-driven demand for sustainable products.
"Recently we've seen an increase in demand with the Nordic countries and Germany leading the way. Upcoming legislation in France, Finland, and Sweden will require disclosure of the CO2 emissions of any new building," says Almira.
Singapore is also pushing in this direction, as well as Canada and parts of the US. Almira foresees "a big push" in Europe, the Middle East, and Africa driven by European Union emission reduction targets for 2030.
According to Almira, KONE's own 2030 carbon-neutrality pledge is "a game changer for R&D processes". It is boosting coordination between units while requiring full chain transparency for all materials.
The pledge is moving into a proactive phase. This includes clearer targets for development teams, CO2 reduction activities for previously released products, and stronger capability to design sustainable products. The KONE MonoSpace® elevator, for instance, is up to 90% more energy efficient, helping iconic buildings rise to more ambitious standards for the future.