Steady urban population growth means cities and buildings are becoming bigger, taller, and more complex. Consequently, pressure on the construction industry to keep up is intensifying, further compounded by the pandemic. Naturally, builders and contractors are eager to employ productivity solutions that keep them a step ahead of their competitors.
"Low productivity has long been a major factor holding back the construction industry," says Timo Vlasov, offering manager from KONE Major Projects, referring to time already before the pandemic.
According to a study by McKinsey, despite 13% of the world's GDP is coming from construction, productivity over the last 20 years has grown by a mere 1%.
"This is a big problem that you could say KONE JumpLift was born to take on."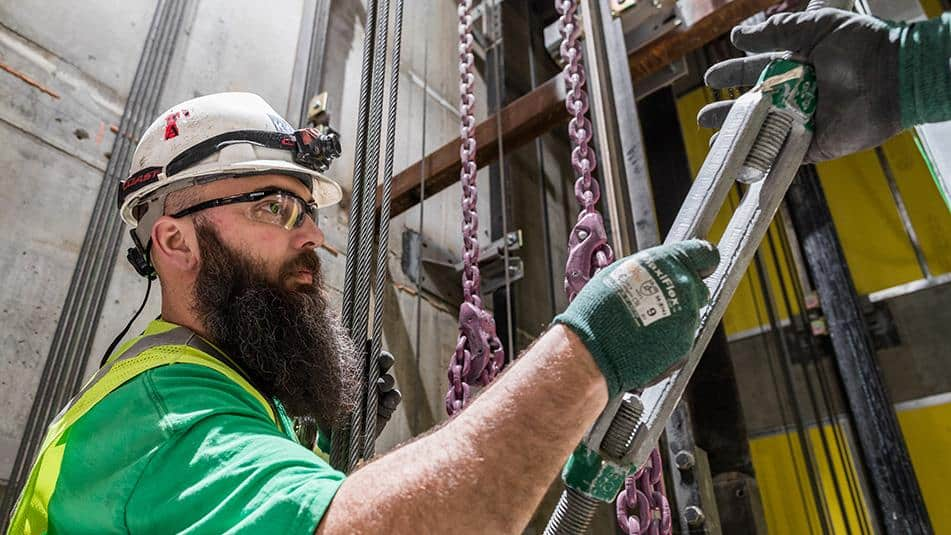 Capacity constraints and costly queues
In tall building construction, productivity depends heavily on the efficient deployment of workers and their materials up and down multi-storied job sites with minimum delays.
"The taller the building, the more important the movement of the workers becomes," Vlasov asserts. "But with hundreds of workers on site at any given time, it's easy to see how even short delays multiplied by many workers over many months, can add up to big losses."
Walking the stairs carrying heavy tools is slow, impractical, and often regulated against for safety reasons, while conventional building hoists often mean capacity constraints and queues. Similarly, bringing materials onto the site, and getting waste out, has traditionally relied on costly mobile cranes, or the already limited capacity of the building hoists.
Enter the KONE JumpLift self-climbing, construction-time-use elevator.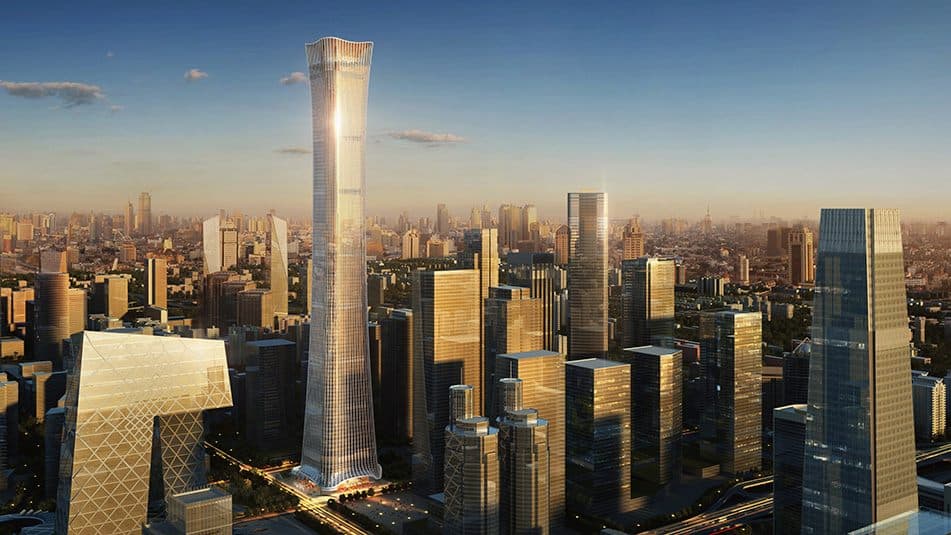 Changing the way builders build
"The name speaks for itself," Vlasov says, "as KONE JumpLift literally jumps up the building's permanent elevator shaft as the building grows taller. It also gets elevators in construction-time usage up earlier before the elevator shaft has been built to its final height."
Traditional building hoists can no longer compete with KONE JumpLift technology for time, with the average speed of a construction hoist only 1.5 meters per second versus up to 4 meters per second for a KONE JumpLift. Also, a typical hoist is often external, which slows production because the building's outer facade can't be closed until completion.
"Using an inside elevator is also more efficient in that transport can be 24/7 and not held up by darkness or bad weather," Vlasov explains.
CITIC Tower in Beijing, known as China Zun, stands 528 meters and was the city's tallest building at completion in 2018. According to its owner, using KONE JumpLift technology to ferry the 4,000 workers and their tools around the site saved the project a massive 320,000 workhours.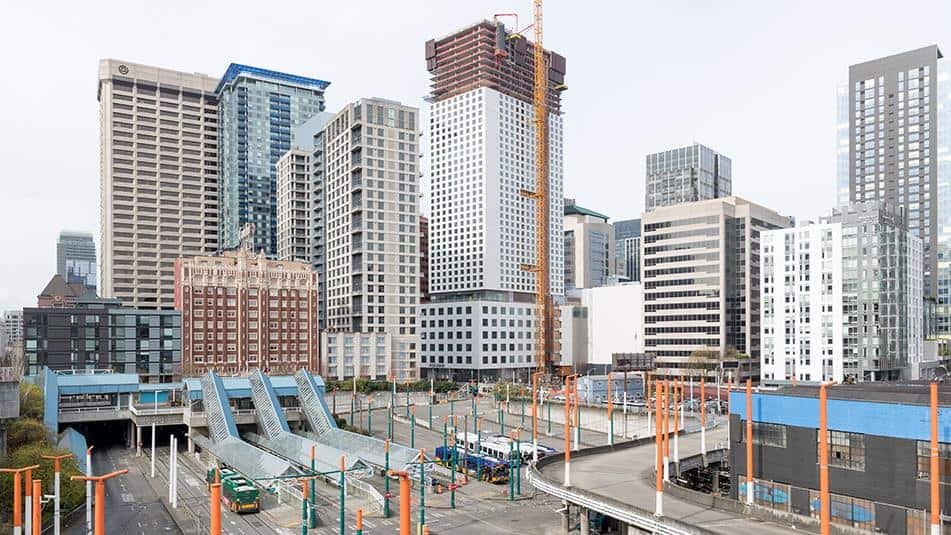 Customers keep coming back
"Once customers see first-hand the leap in productivity that KONE JumpLift brings, they often want it for their next project too," Vlasov says.
Bellevue 600, the new headquarters for Amazon's Global Operations, is just starting up in Seattle and the builder has chosen KONE JumpLift. "According to the customer, this is for the simple reason that the solution served them so well in their previous Seattle-based project, the Hyatt Regency Hotel."
Although it is a construction-time elevator, KONE JumpLift provides a service still very much in line with the company's vision to create the best people flow experience.
"That means it's as safe and convenient for the construction workers as it is for the building's final tenants," Vlasov says.