May 5, 2020
Nowhere do elevators play a more crucial role than in hospitals. When a trauma patient arrives on the helipad in need of emergency surgery, a malfunction is the last thing anyone wants. Elevators are indispensable not only for moving medical staff and patients, but also for connecting loved ones and delivering food, laundry, and medical supplies.
These are among the reasons why HUS Helsinki University Hospital is eager to minimise elevator downtime in its 20 hospitals across southern Finland, where more than 1.6 million patients receive medical care annually. When HUS was invited to pilot KONE 24/7 Connected Services three years ago, HUS facility manager Mika Ahia was keen to jump at the chance to improve customer satisfaction through the artificial intelligence (AI) -based predictive maintenance system.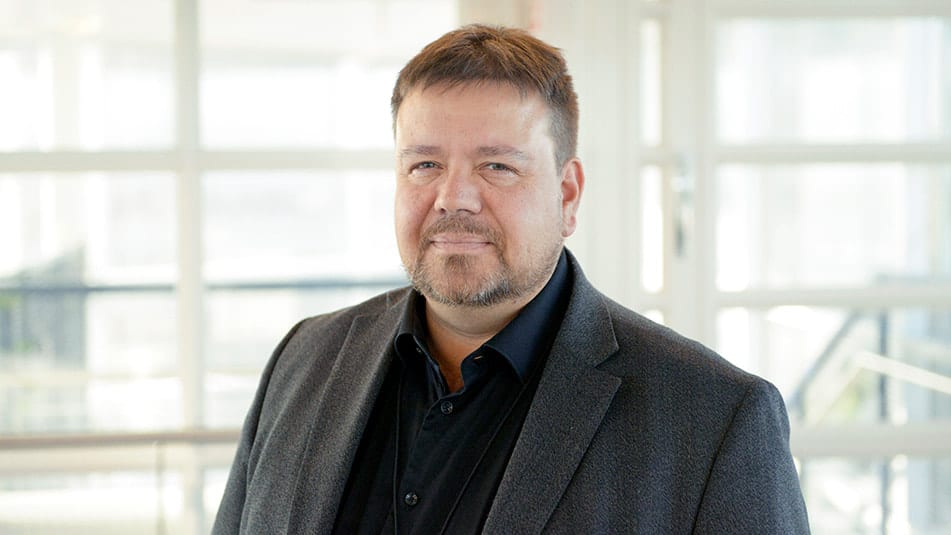 "One of our core values is to provide trouble-free hospital service, and digitalisation is opening up new possibilities. KONE's innovation looked like something that could meet our high standards. Our target for elevator usability is extremely high at 99.9%," says Ahia.
How are my doors doing?
HUS adopted the service for about 70 elevators in the pilot phase in 2017. Each unit was fitted with a palm-sized device that gathers data on around 200 parameters, usage statistics, and faults. This data is then relayed in real time to KONE's cloud service and processed by advanced analytics systems.
"Whenever anything that deviates from the norm is detected – such as an elevator door that stays open longer than the average two seconds – it triggers a service request. If the finding is critical, we dispatch a technician immediately. Our teams are never more than three kilometers away," explains KONE Sales Director Anna Wäck.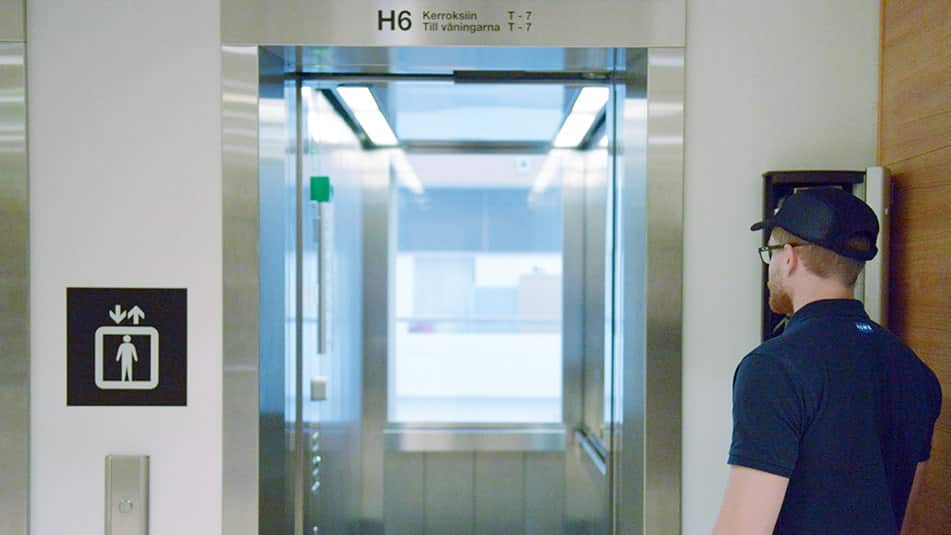 The beauty of the system is its ability to detect problems before they happen. "Many symptoms easily go unnoticed. By the time a customer reports a problem, it's usually too late – the elevator has already stopped. But with KONE 24/7 Connected Services, each elevator lets us know exactly how it's doing," Wäck says.
"And the great thing about the service is that it's intelligent enough to know how critical the fault is. If it's not super critical, the problem is listed as an additional check to be performed during our next scheduled visit."
An eye always on site
Continuous performance and risk assessment enhance accessibility, reliability and safety for building owners and users, and KONE 24/7 Connected Services also provides a new set of tools for service technicians.
"It's like having eyes on site in real time, around the clock. You know exactly what's going on with each unit without having to be physically present," says KONE service technician Jerry Mansner.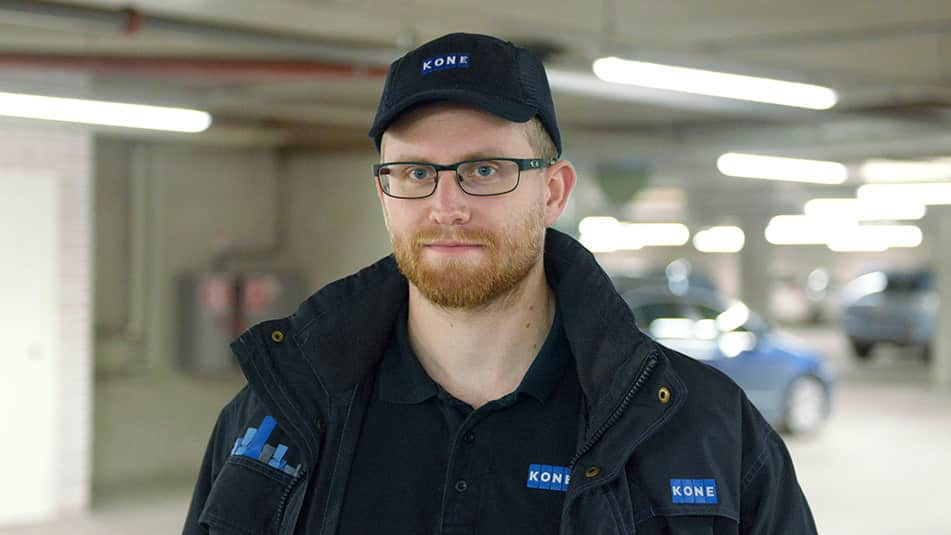 "And it's handy to have the problem diagnosed before a callout so you know which tools and spare parts to take along. In certain cases, the system has even potentially saved lives," he says. Mansner shares the example of a recent near-miss at Helsinki's Triangle Hospital, where only one elevator descends from the rooftop helipad.
"It was a Monday afternoon. We received notification that the drive of the helipad elevator was overheating. As I knew the problem in advance, I took along the right equipment to cool the drive and keep the elevator running. In the pre-digital era, it probably would have stopped – with possible tragic consequences."
Smarter and smarter
Only four months into the pilot, the system was already delivering quantifiable value.
"The number of elevator failures decreased by 25%, the failure rate improved by 14%, and no cases of entrapment occurred. Based on these good results, we decided to connect all 305 of our elevators to the system in 2018," Ahia says.
The service also provides useful data on usage rates and failures to help customers optimise utilisation, reduce lifecycle costs, and evaluate the need for repair or replacement. As KONE 24/7 Services is a cognitive technology based on machine learning, it will grow more accurate as it accumulates data over time.
"Already now, it has really increased the reliability of our elevators. Looking back at last year's (2019) numbers, we're very happy!" concludes Ahia. Elevator entrapment cases in HUS hospitals have clearly fallen, and over the past 2 years the occurrence of faults has been reduced by around 40%. At the same time, already 60% of elevator service needs are noticed proactively from the data by KONE technicians, improving elevator usage and lifespan.
Testament to HUS's satisfaction with the service is that elevators at the new Bridge Hospital currently under construction will also be connected.