July 5, 2019
Jaipur is known the world over for its historical heritage – stunning one-hundred-year-old havelis, crumbling 16th century forts and monuments all speak of India's rich and colorful past. The most historical part of the city lies behind its trademark pink walls, where rikshaws, bicycles, cars, lorries and cows jostle for space amid the endless chorus of horns and rumbling traffic.
Despite its centuries-old heritage, Jaipur is embracing the 21st century as one of the cities in the Indian Government's Smart City Mission initiative. The Smart City Mission's focus is simple. It aims to make 100 cities across the country more sustainable and user friendly to their inhabitants with the help of technology and the latest innovations.
In Jaipur, the smart city idea has been tailored to the city's unique needs. The aim is to maintain the walled city's heritage by preserving the old but at the same time bringing in improvements with systematic building restoration work, traffic management systems and smart roads.
"People want to live and do business in Jaipur, so we need to facilitate that while keeping the city's heritage alive," says Alok Ranjan, CEO of Jaipur Smart City Limited, which is a public-private partnership taking the Smart City Mission initiative forward in Jaipur.
Tackling urban problems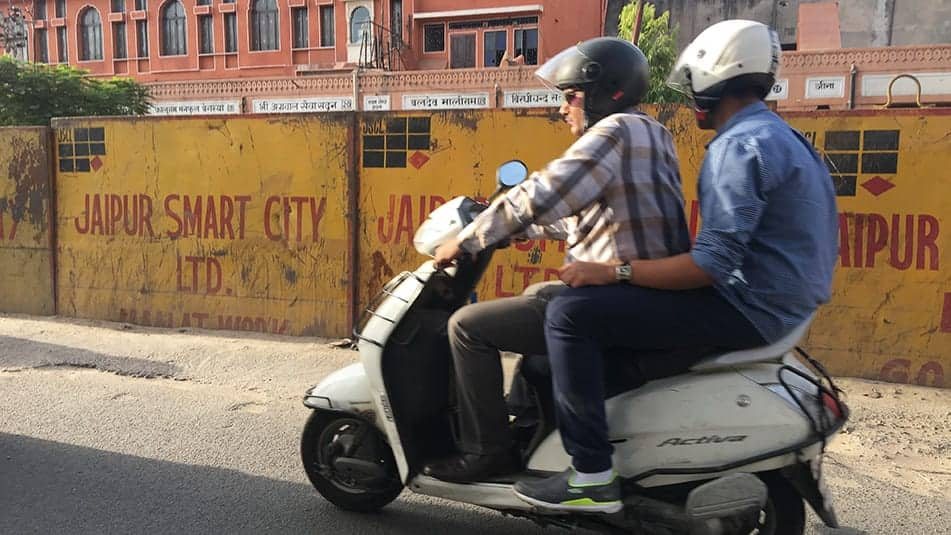 The city of three million people is not alone in confronting the many challenges that plague India's fast-growing megacities. Overcrowding, poor water management and weak infrastructure – just to mention a few.
Take people's daily commute as an example. Jaipur's road network was never built for traffic that grows exponentially. Now, congestion is taking its toll on the city's roads and buildings. One of the goals of the Smart City Mission is to improve Jaipur's people flow.
"Our plan is to introduce integrated transit management system software which will feature smart bicycles, payment cards, smart parking and single mobile application, which manages these services," says Ranjan.
Technology lies at the heart of the city's efforts. The aim is to create a smart road system inside the walled city, which will feature intelligent lighting, pollution monitoring systems, CCTV, information displays and electrical vehicle charging points.
A person's entire day's movements are considered, starting from the individual's home to their destination and back. Design plays a huge role in the process, notes Ranjan. Ideally, good building design focuses on both the preservation of the old and the creation of better, more sustainable buildings that allow movement between different spaces safely and efficiently. Elevators, for instance, that can adapt to various building requirements with smart innovations, will play a key part in creating more livable cities.
Finding the right partner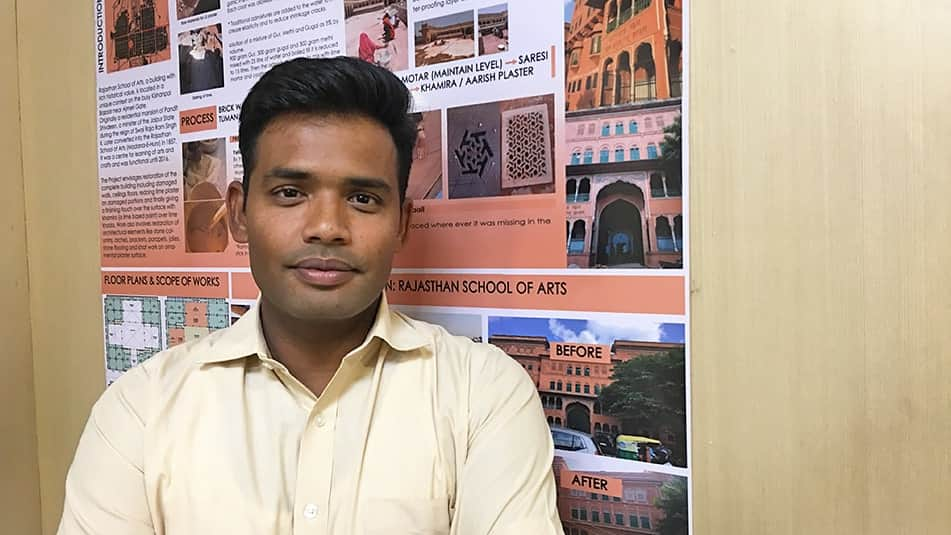 Much of the smart city thinking focuses on sustainability. The Indian government wants to boost the use of renewable energy sources, and it has increased solar power capacity to ease adoption.
"Electronic vehicles run by solar are in the works. The plan is to boost the solar capacity of Jaipur fivefold in the next five years," Ranjan says.
Ranjan admits there are many challenges before Jaipur can call itself a sustainable smart city. Because the Smart City Mission is entirely project-based, it means each and every element of planning is outsourced to external suppliers.
"This is why it's important to partner with like-minded, reliable companies through transparent process, which can assure us the work will be delivered, not only on schedule, on budget but also in a sustainable manner."
In the coming years, Jaipur wants to focus on creating a better living space for its inhabitants. Technology alone does not transform a city, but citizens and their future are a crucial part of it. "The challenge is to try to find out how the city will evolve and try to look at those investments that will stand the test of time," Ranjan concludes.