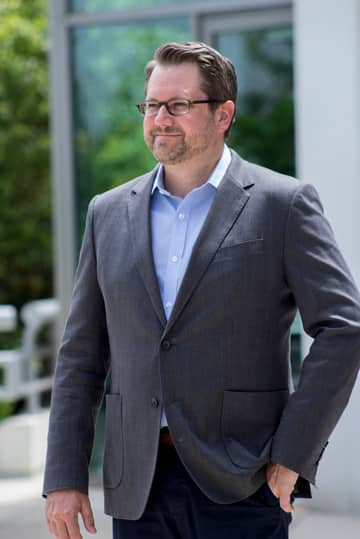 The power of technology is redefining how we travel, socialize, get entertained and pretty much how we live. In the last two decades, we've also got a lot smarter. It isn't an aberration, but an evolution of an era of smart generation driven by gadgets that offer comfort and connection.
The construction industry, though, hasn't been quite ahead of the curve in digital technology. In fact, as per a recent McKinsey report, the industry is among the least digitized. But as urbanization fuels new construction, there is a growing need to have smarter solutions. This is because we're no longer in the business of just transporting people within buildings. We're now in the business of providing them with an experience.
At KONE, technological innovation is something we're deeply passionate about. It is prominently on display in the high-growth areas of the United States. Seattle, the Bay Area, New York, and Dallas are all in the race to be known as the high-tech hubs of the US. These are also the hotspots where our New Equipment Business is thriving.
To meet and exceed expectations, we give our customers the technological edge right from the start. Take for instance our KONE JumpLift technology. It is a beaming example of how we are helping builders cut construction time with smart solutions that drive schedule compression and save costs. We are not only accepting the new way in which buildings are being designed, built, and managed, we are also getting involved in the process. Mindful of the fact that fixes are hard and expensive when things are physical, but a lot simpler when they are digital, we are integrating Building Information Modeling (BIM) in our systems and working closely with architects right from the design phase. The idea is to get a pulse on the varied demands of different environments.
So, while in an uber-cool neighborhood, safety, speed, comfort, and visual appeal of people flow solutions become paramount, in a fast-paced office environment, time is of great essence over and above the other aspects. Getting passengers in and out of elevators at the right time in the latter would be critical. This is why our guidance and destination dispatch technologies – which group passengers for the same destinations into the same elevators – thereby reducing waiting and travel times – are increasingly taking precedence over speed.
The road ahead is even more interesting. The proliferation of mobile, Internet of Things, cloud computing, and sensors and big data will challenge the status quo in the industry and make room for interesting innovations.
According to the McKinsey report, new building materials, such as self-healing concrete, aerogels, and nanomaterials, as well as innovative construction approaches, such as 3-D printing and preassembled modules, can lower costs and speed up construction while improving quality and safety. So why not give it a chance? After all, it's a brave new world out there, and we can be its trailblazers.