To paraphrase the poet John Donne, no business is an island. A company that embraces the world in which it operates can make exponential gains. With 200,000 people moving to urban areas every day, it is time to come together to improve our built environment – and move mountains.
"From a society's perspective, our buildings must be adaptable," says Jonathan R. Woetzel, director of the McKinsey Global Institute and an expert on sustainable cities. "We need to cope with the environment. Otherwise, we will lose lives, lose value, lose communities. And from an opportunity side, if we don't change our buildings to recognise the potential that technology gives us to work more productively, we'll miss out."
In the quest for more livable, smarter, and more sustainable cities, three pillars stand out:
Construction productivity – innovative ways to speed up the building process to minimise disruption on the ground.
Adaptability – leveraging technology and building with future requirements and flexibility in mind.
Sustainability – a look at new developments in construction and technology that will minimise the built environment's impact on the planet.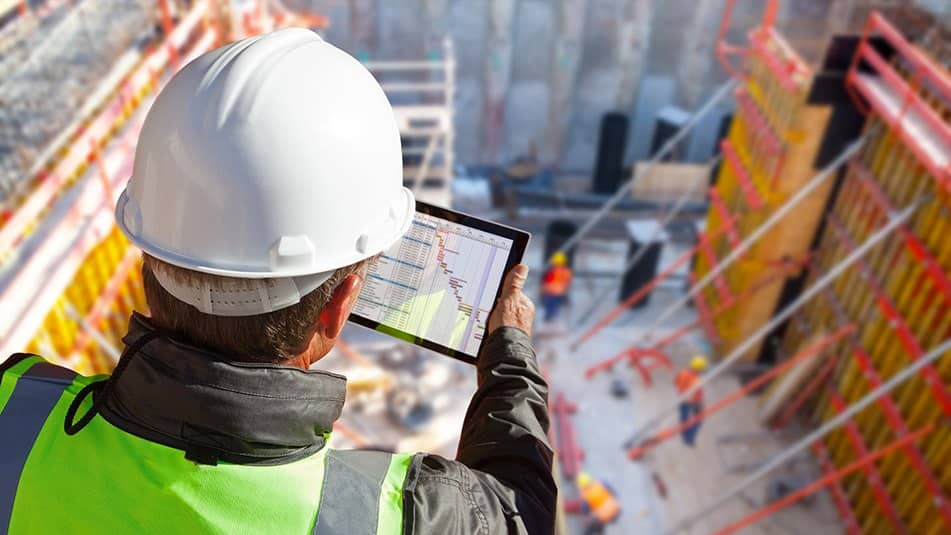 The need for improved construction productivity
Today, increased material and freight costs coupled with labor and material shortages put additional pressure on builders. But beyond the challenging business environment, perhaps the biggest issue facing the sector is productivity.
"Productivity in construction is at one of the lowest rates in any industry," says Milla Saaristenperä, business development director for KONE's New Equipment Business. "Only about 30 percent of construction workers' time is productive. The rest is wasted on moving around the building, looking for tools, waiting for materials and waiting for the previous worker to finish their job."
Woetzel knows there is room for improvement not just at the construction site, but the whole logistics around it.
"The deliveries to it, the environmental impact of it – clearing those things up and reducing the footprint on what is a very busy day, typically in the middle of a city, is how a faster construction time can make a huge difference," he says.
Multiple stakeholders benefit from an efficient build, notes Saaristenperä: faster production times free up workers to move on to the next project, developers can start welcoming paying tenants, and the local neighborhood's disruption is minimised. "It is a win-win all round," she sums.
KONE's contribution to speeding things up during construction includes, for example, KONE JumpLift. The construction-time-use elevator moves materials and workers up and down the site at scale, contributing to faster, smoother, safer, and more cost-efficient construction.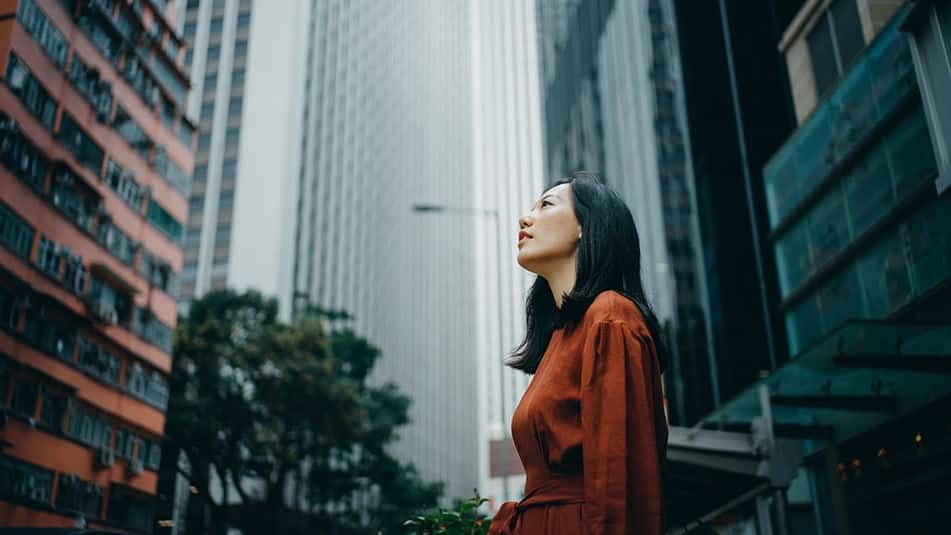 Designing and building for the future
Today's mid-rise hotel may be tomorrow's shopping mall. Anything is possible, which is why futureproofing is essential. Real estate developers are already breathing new life into old structures using smart, sustainable, and digital solutions that enable better experiences.
"The buildings of the future will have elements of technology-enabled user experiences," notes Sylvia Koh-Gratton, managing director of KONE Singapore. "Our various digital solutions give building owners the flexibility to connect to different technology applications to make the building more sustainable and more efficient."
Adaptability can extend building lifetimes, keep them competitive, and match changing user needs for at least 25 years.
"Although there will be some constraints from an infrastructure perspective, we can overcome that by using digital solutions to help the building be more efficient," Koh-Gratton says.
The award-winning KONE DX Class digital experience elevators were developed to accommodate the needs of tomorrow – whatever they may be.
"They have inbuilt connectivity and API services," says Saaristenperä, "so we actually don't need to know what our end users will want 10 years from now, because they'll be able to utilise whatever digital and end user services they might need in the future."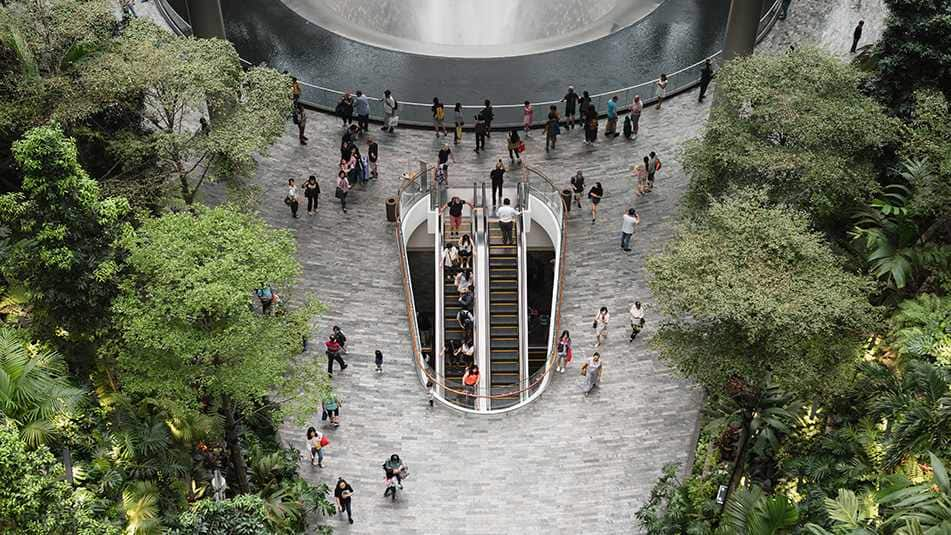 Minimising the built environment's impact on the planet
The construction industry and the wider built environment currently accounts for 40 percent of the world's greenhouse gas emissions. Building adaptability – much like construction productivity – are deeply interlinked with sustainability. Better productivity, for example, means reducing waste and, by default, says Saaristenperä, "reducing waste is sustainable."
Additionally, she notes, it is far better from a resources point of view not to tear down older buildings and start again from scratch, but to ensure the longevity of existing buildings instead. Better planning, lean construction methods, energy-efficient solutions, and more intelligent systems enable this.
"As an industry, if we can find ways to modernise and refurbish existing buildings, to make them more efficient, and to meet the needs of the future users of the building, we will be able to avoid many of the redevelopment projects which consume a huge amount of materials and resources," Koh-Gratton says.
"Many of our elevators, escalators, and autowalks have been recognised internationally for their high energy efficiency performance," she adds, mentioning super-light KONE UltraRope® hoisting technology as one example.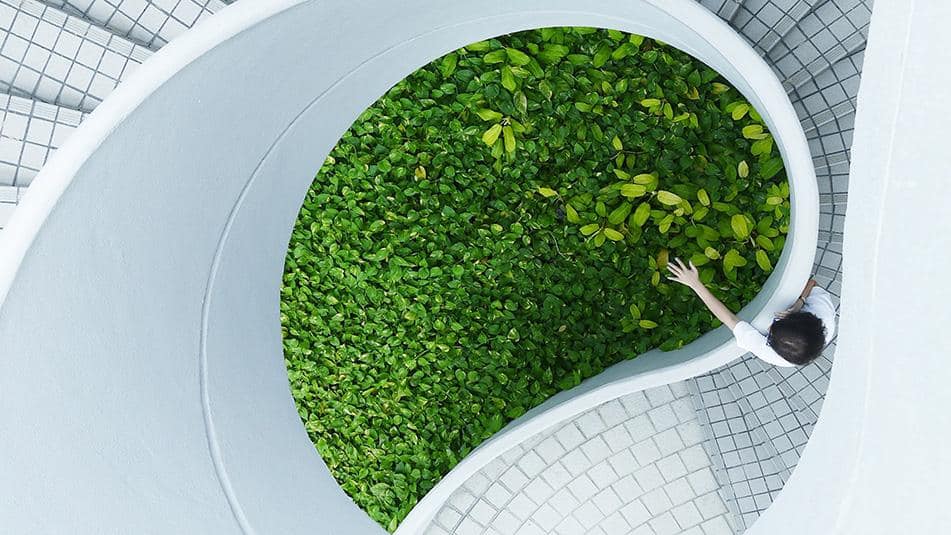 Working together to raise sustainability standards
To make buildings more resilient to combat climate change, the construction sector is coming together to set in place new standards for green buildings and green certification. Alongside this, investments are being made in new technologies, processes, and even more concerted efforts to collaborate and co-create.
"Cities are becoming denser, the world is urbanising, and we do have a sustainability challenge. All of this creates a requirement to act. And the people who act first, win. It's the ones who are taking the risks, the ones who see the opportunities in the challenge, that ultimately shape the environment and deliver superior returns to shareholders, too," Woetzel says.
Sustainability, adaptability, and productivity are three pressing construction industry challenges that inspire the ambitions, talents, and sheer hard work of countless individuals and the companies they represent from all over the globe. Working together, they can make exponential gains. And KONE is determined to help customers to achieve them.