In surveying the global economy, data tells us that the construction sector ranks among the largest, yet has not enjoyed the kinds of productivity gains seen in other sectors over time.
The reasons are many, notes well-known consultancy McKinsey & Company in a 2020 report, including sustainability requirements, cost pressure, skills scarcity, and digitalisation radically changing the way construction projects are delivered.

This divergence in productivity from other economic sectors translates to an estimated USD 1.6 trillion a year in unrealised value.
However, overcoming these deficiencies in commercial construction and capturing this lost value is achievable. And that is exactly why KONE has been building a world-class project delivery capability.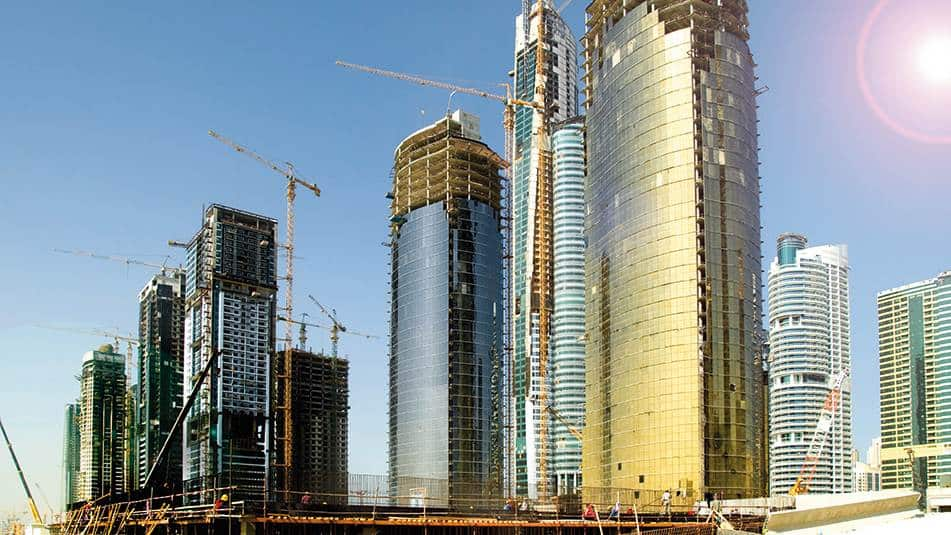 Lean deliveries at construction sites
At the core of KONE's project delivery philosophy is a customer-centric, holistic, process-driven system. This provides the foundation upon which customer value is maximised through predictable, transparent, safe, high quality, and environmentally sustainable project delivery. And by using standardised ways of working and recognised best practices, delivery success is assured in all projects.
Among those best practices is 'Lean', a widely known methodology used to improve processes and minimise waste initially in a manufacturing setting, and now adapted to KONE's project delivery system.
"Though the basics of Lean in construction do not differ inherently that much from other areas such as manufacturing, a construction site is slightly more challenging as it does not offer the controlled environment nor the permanence of operations as a factory," notes Jaakko Laine, head of delivery process and planning at KONE.
The idea has been to integrate the best practices of Lean that are common to both manufacturing and construction – like eliminating waste, removing variation in tasks, and optimising continuous workflows – and then to go further to address the unique challenges of building construction projects.
"Our implementation of Lean prioritises actions that create customer value," Laine insists.
"We stay focused on this by planning ahead, collaborating actively, engaging the whole team, and continuously developing standard ways of working for project management, material delivery, and installation. This means our project managers spend more of their time proactively engaging with our customer and less on distractions. And by planning together with the customer, we can identify opportunities to help them increase productivity and shorten construction time through solutions like construction-time-use elevators or KONE JumpLift™."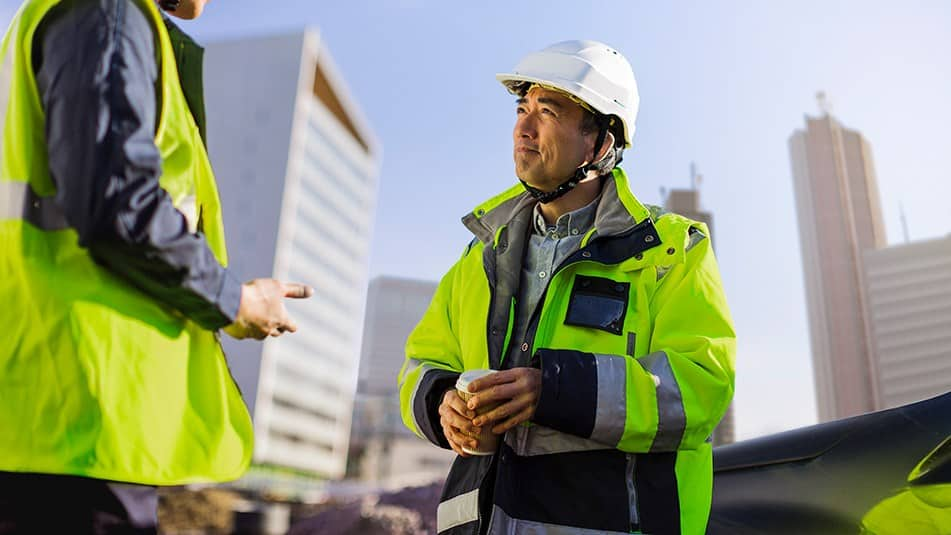 Differentiation through people
The story of delivery excellence does not end at the adoption of Lean construction practices and the utilisation of modern technology solutions.
Construction scheduling pressures, handling change orders, and anticipating unexpected interruptions during the delivery process call for adept project management.
"We differentiate ourselves through our people and processes – and by making life easy for the general contractor," points out Mark Woodruff, director of new equipment business operations for KONE Americas.
"We are careful to align our project organisation with our customer's. This means we start with a clear handoff from sales to project management, make the project manager a single point of communication, and keep that manager on the project until it is closed."
Project managers also get training and integrated mobile tools to enable them to respond to customer requests immediately and at the project site. A recent example reinforces this, Woodruff recalls.
"During an installation at a performing arts center in the USA the building experienced an extraordinary systems failure in the final phase of the project and just ahead of a high profile, major theatrical production. Our project management team showed its commitment and was ready with an immediate solution, passing the final elevator inspection and sticking to the premier evening of the play."
Delivery excellence in all projects
Every project concludes with a comprehensive handover process with the customer. Though the project changes hands to its new owner and a maintenance team picks up, KONE retains data and learnings from the experience that also provide the basis for continuous improvement.
"Our aspiration is to continually improve and perfect our project delivery capability, allowing us more time to focus on creating value for our customers," says Laine.
"In doing so, we can repeat delivery success on all of our projects worldwide, no matter the size or shape of the customer solution to be delivered."